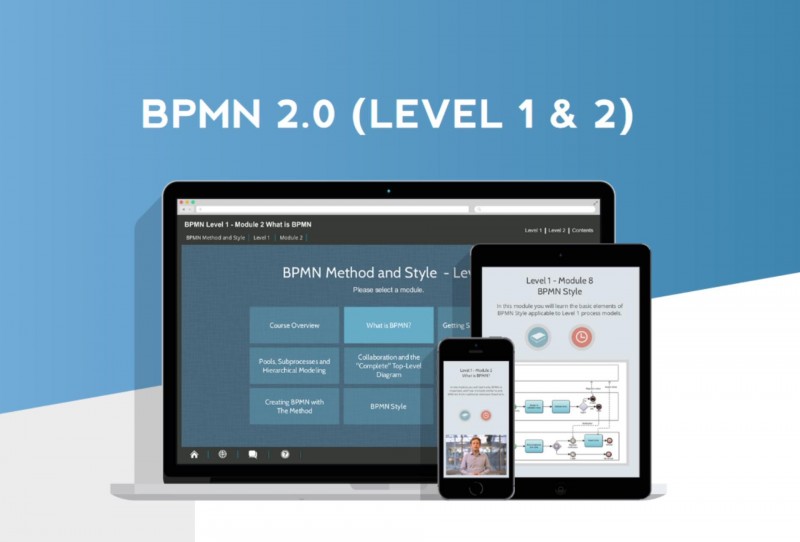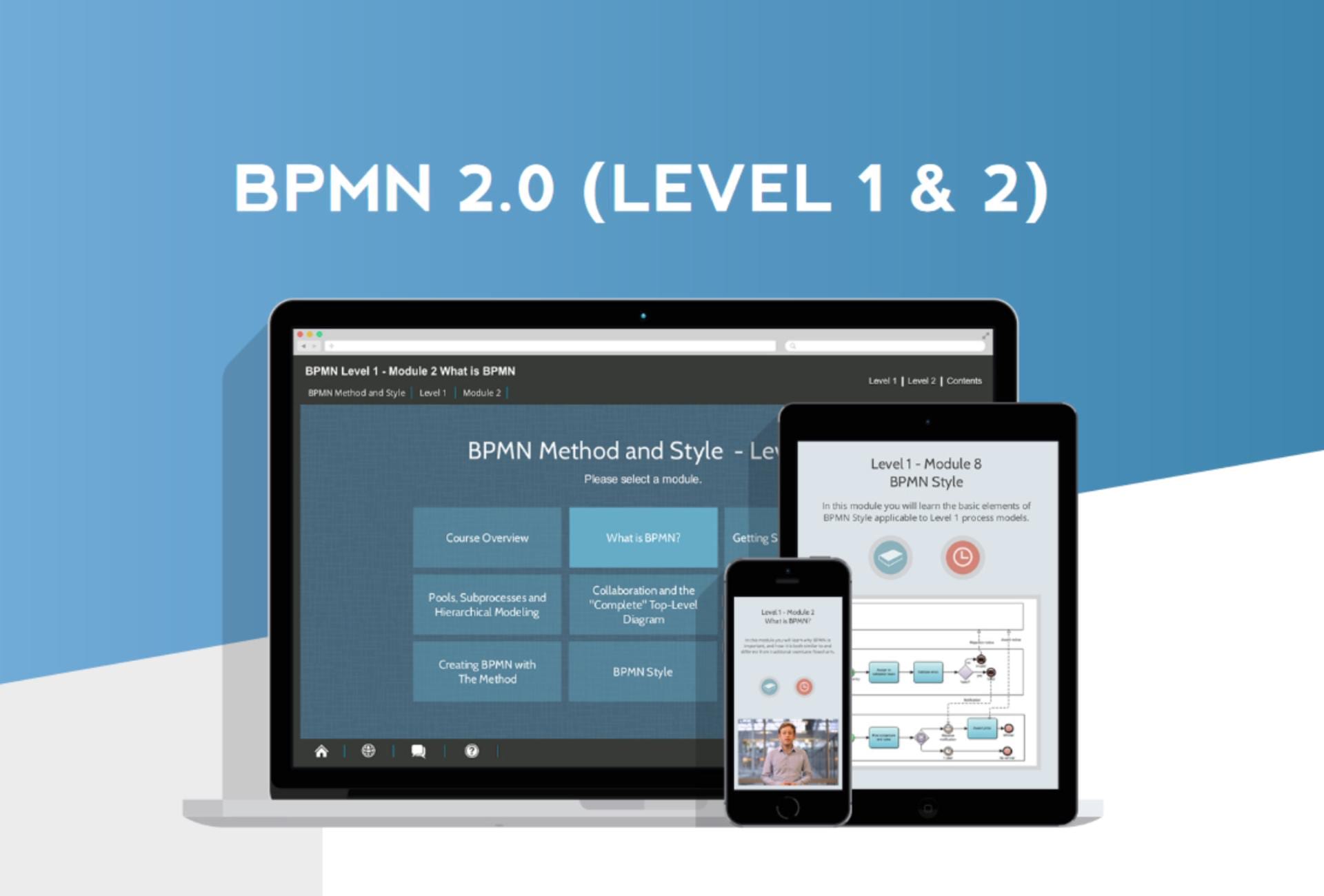 BPMN (Business Process Model and Notation) je standard za modeliranje poslovnih procesa koji pruža mogućnost grafičke notacije poslovnih procesa u BPD (Business Process Diagram) koji je baziran na tehnici sličnoj dijagramima aktivnosti UML-a (Unified Modeling Language). Standard je razvijen od strane Business Process Management Initiative (BPMI), a od 2005. ga održava Object Management Group (OMG) nakon spajanja te dvije organizacije.
Cilj BPMN-a je olakšati modeliranje poslovnih procesa poslovnim korisnicima, ali i podržati kompleksnu semantiku procesa. Specifikacija BPMN-a također podržava mapiranje između grafičke notacije procesa i jezika za izvršavanje procesa kao što je BPEL (Business Process Execution Language).
Tipičan softver za crtanje poslovnih procesa je BPMN 2.0 Modeler for Visio. Softver je besplatan i predstavlja dopunu standardnog Microsoftovog softvera Visio.
BPMN 2.0 Modeler for Visio podržava potpuni skup grafičkih simbola za modeliranje poslovnih procesa:
objekte toka (aktivnosti, događaji i skretnice),
vezne objekte (slijedni i podatkovni tokovi te poveznice),
polja i staze te
dopunske objekte (podatkovni objekti, grupe, objašnjenja).
Pomoću alata je moguće izraditi dijagrame  na način kako je to propisao OMG (Object Management Group) u normi BPMN 2.0.
Poslovni proces je povezani skup aktivnosti i odluka, koji se izvod i na vanjski poticaj radi ostvarenja nekog mjerljivog cilja  organizacije, traje određeno vrijeme I troši neke ulazne resurse pretvarajući ih u specifične proizvode ili usluge od značaja za kupca ili korisnika.
Naša ponuda BPMN 2.0 seminara (e-learning):
BPMN 2.0 Foundation & Practitioner (level 1 & 2)
Key information about this course:
Price: 299 € + VAT

7 hours of course material
Instant 6 months access
Quizzes and revision modules
Certificate of completion
24/7 Tutor support
Increase your earning potential by up to 21%
Kick-start your Business Process Model and Notation (BPMN) training today by taking this extensive BPMN 2.0 course!
Created by experienced industry experts, this course will show you how to confidently map consistent and logical organizational processes in line with version 2.0 of the BPMN global standard. This common modeling methodology will allow you to create diagrams that can be shared consistently across all business domains.
Learn from the experts with step-by-step tutorials that teach you how to create precise business processes using the BPMN 2.0 standard.
Why you should take this course:
Business Process Model and Notation (BPMN) is the de-facto notation standard for business process modeling. It provides a common graphical language for end-to-end business process workflows that can be readily adopted and understood in all areas of a business.
This course was designed & written by leading BPMN training expert Bruce Silver to teach you everything you need to create precise BPMN process models. Students of this course will be able to confidently apply the rules, methodology and style of BPMN in practice.
Students who complete this course will have learnt:
The rules for diagram composition and usage to ensure consistency and understanding across a business
How to adhere to a common modeling method, allowing you to create diagrams that can be shared consistently across all business domains
A prescriptive methodology for going from blank sheets to complete and properly-structured process models using BPMN 2.0
How to create good BPMN models with clear process logic that can be shared across your organization
How to create end-to-end diagrams that are correct according to the rules of the BPMN specification