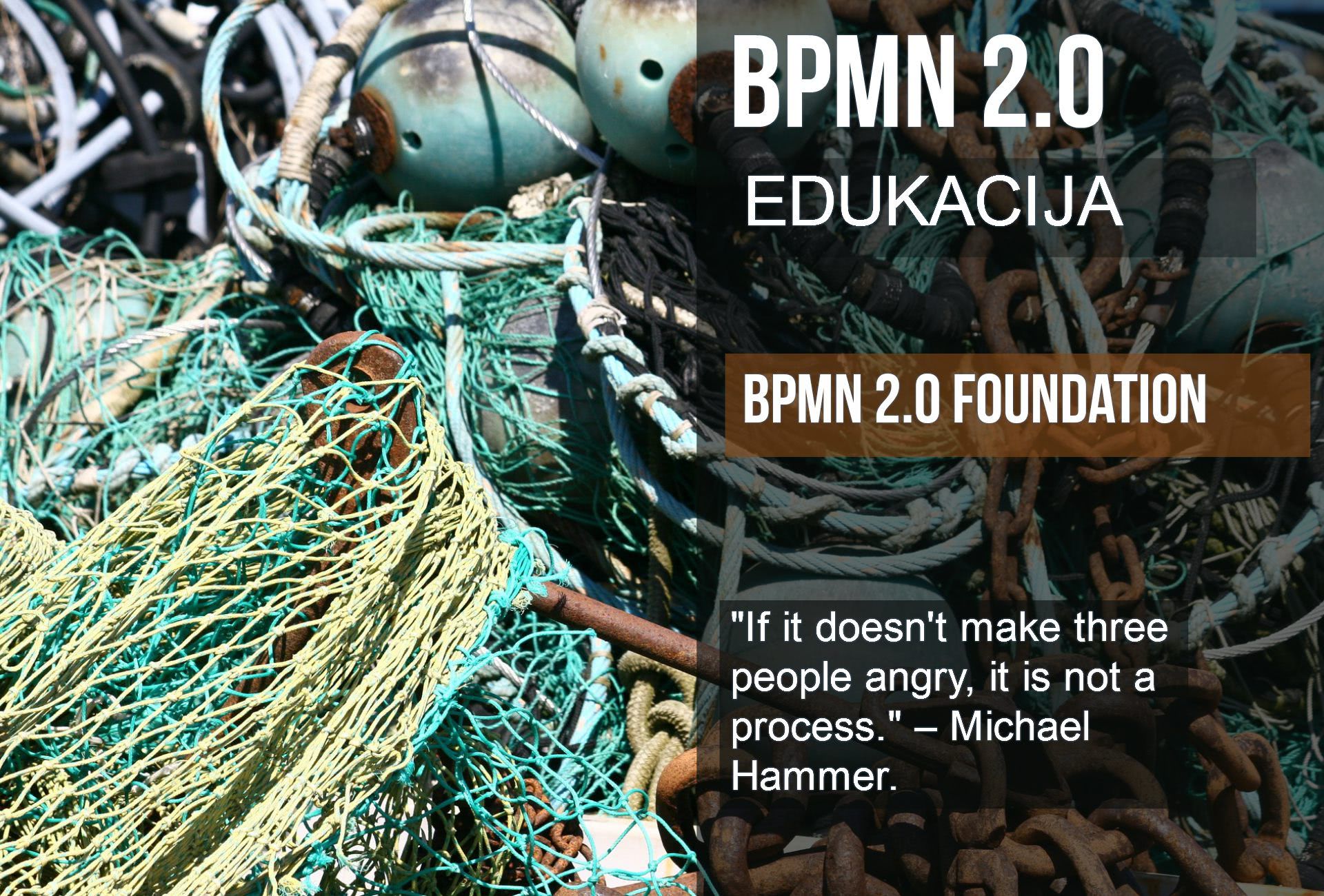 BPMN (Business Process Model and Notation) je standard za modeliranje poslovnih procesa koji pruža mogućnost grafičke notacije poslovnih procesa u BPD (Business Process Diagram) koji je baziran na tehnici sličnoj dijagramima aktivnosti UML-a (Unified Modeling Language). Standard je razvijen od strane Business Process Management Initiative (BPMI), a od 2005. ga održava Object Management Group (OMG) nakon spajanja te dvije organizacije.
Cilj BPMN-a je olakšati modeliranje poslovnih procesa poslovnim korisnicima, ali i podržati kompleksnu semantiku procesa. Specifikacija BPMN-a također podržava mapiranje između grafičke notacije procesa i jezika za izvršavanje procesa kao što je BPEL (Business Process Execution Language).
Tipičan softver za crtanje poslovnih procesa je BPMN 2.0 Modeler for Visio. Softver je besplatan i predstavlja dopunu standardnog Microsoftovog softvera Visio.
BPMN 2.0 Modeler for Visio podržava potpuni skup grafičkih simbola za modeliranje poslovnih procesa:
objekte toka (aktivnosti, događaji i skretnice),
vezne objekte (slijedni i podatkovni tokovi te poveznice),
polja i staze te
dopunske objekte (podatkovni objekti, grupe, objašnjenja).
Pomoću alata je moguće izraditi dijagrame  na način kako je to propisao OMG (Object Management Group) u normi BPMN 2.0.
Poslovni proces je povezani skup aktivnosti i odluka, koji se izvod i na vanjski poticaj radi ostvarenja nekog mjerljivog cilja  organizacije, traje određeno vrijeme I troši neke ulazne resurse pretvarajući ih u specifične proizvode ili usluge od značaja za kupca ili korisnika.