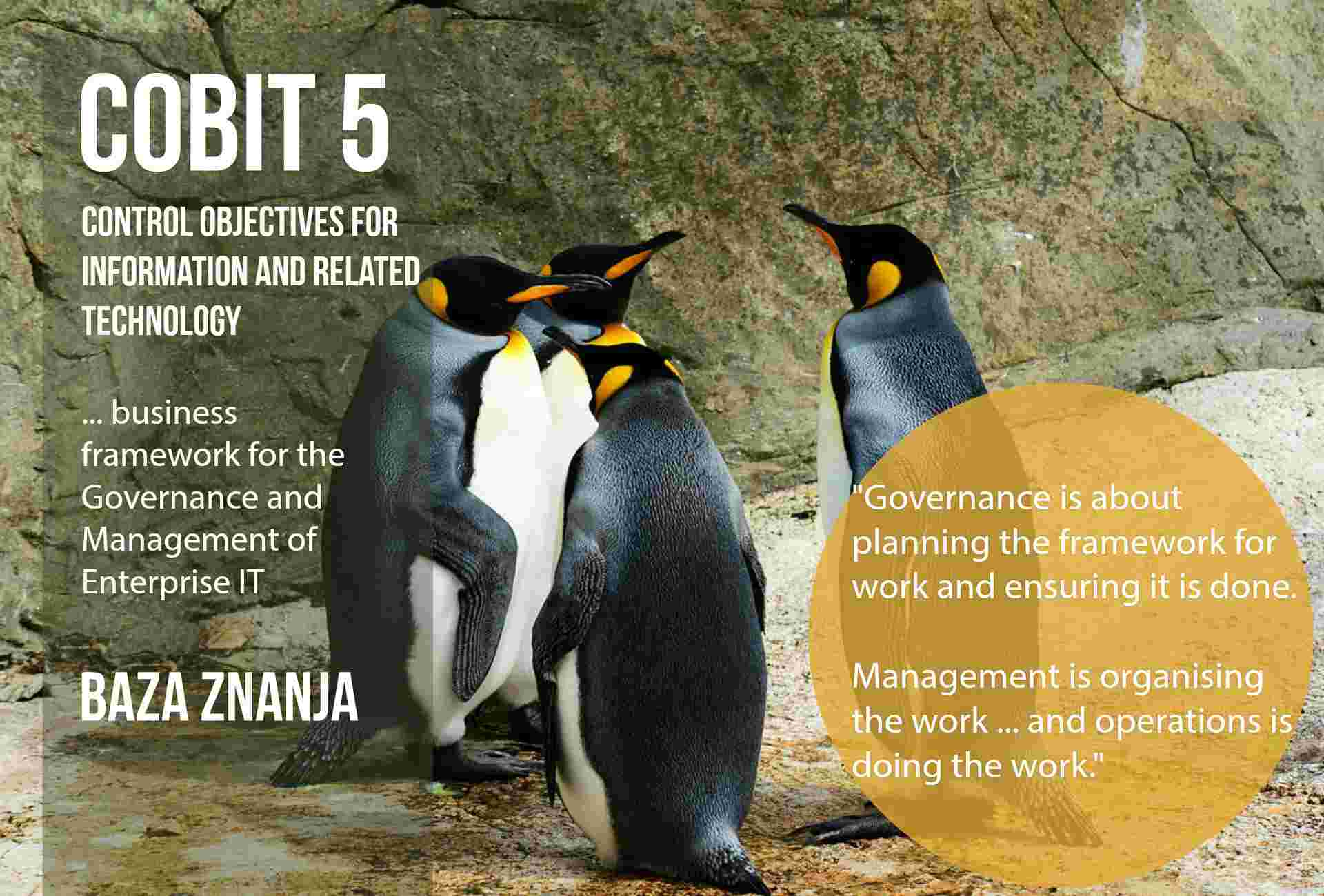 Cobit 5 baza znanja
Pronađite mnoštvo korisnih Cobit 5 resursa ( posteri, infografike, primjeri ispita, vodiči, webinari…).
COBIT (Control Objectives for Information and Related Technology) je opće radni okvir ( eng. framework) za vladanje (eng. governance) i upravljanje (eng. Management) IT-em. Namjenjen je korištenju od strane uprave i visokog menadžmenta, IT i operativnog menadžmenta, ICT stručnjaka, korisnika IT-a, revizora, kao i ljudi na poslovima kontrole i sigurnosti sustava.
Cobit je razvijen od strane IT Governance Institute-a, neprofitne organizacije osnovane 1998.g. u sklopu udruge ISACA-e (Information Systems Audit and Control).
Trenutno aktualna (najnovija) verzija je COBIT 5. Cobit 5 nastavlja se na Cobit 4.1 te ujedno integrira druge značajne radne okvire, standarde i resurse uključivo Val IT, Risk IT, ITIL v3, TOGAF, CMMI, Prince2 i povezane ISO standarde (npr. ISO 20000, ISO 27000 serija, ISO 31000 serija).