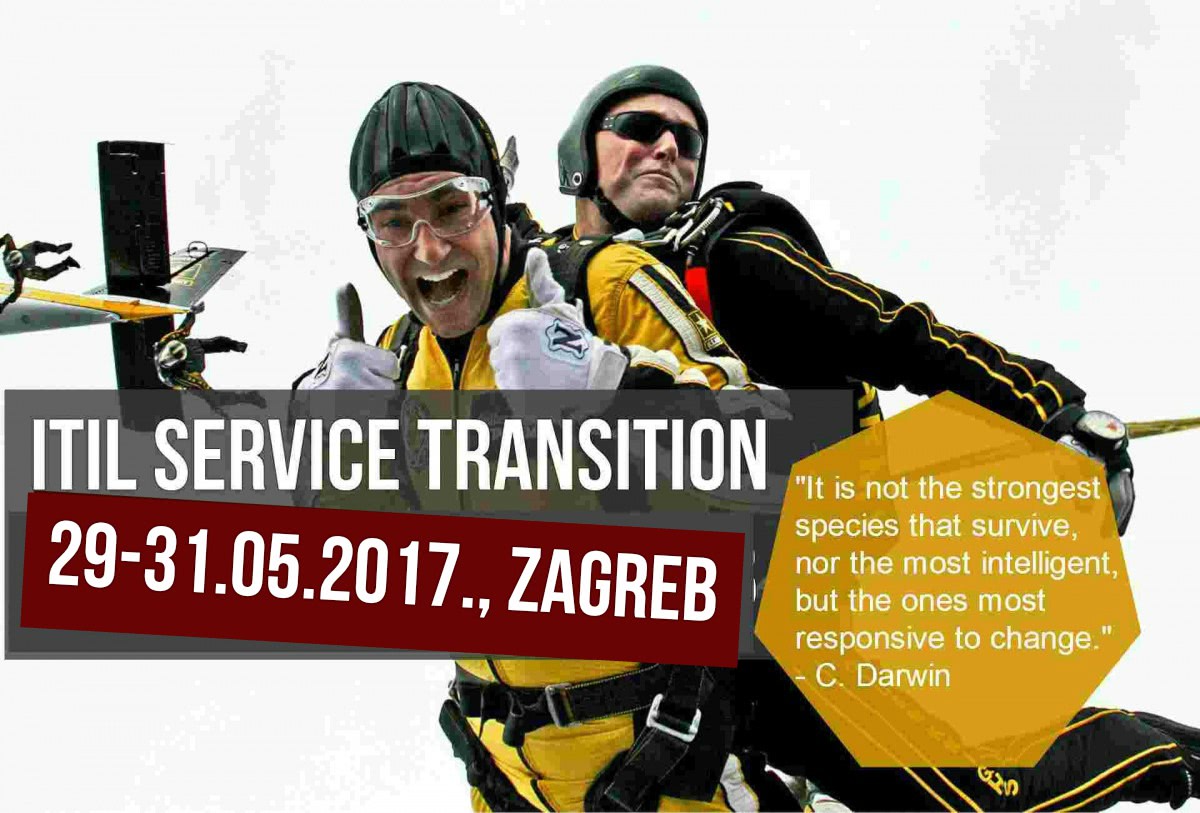 ITIL® v3 Intermediate – Lifecycle – Service Transition (ST)
ITIL® v3 edukacija i certifikacija (učionica)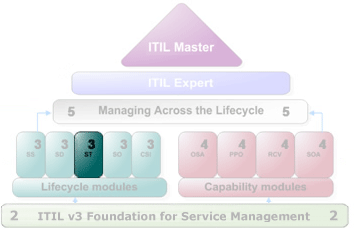 Service Transition (Lifecycle stream) je seminar Intermediate stupnja ITIL v3 certifikacijske sheme koji produbljuje znanje iz područja upravljanja tranzicijom usluga i vođenjem promjena. U seminaru se izmjenjuju teoretski dio, te zadaci namjeni pojedinačnom ili timskom izvršavanju. Seminar uključuje radionice na kojoj polaznici utvrđuju naučeno te se pod vodstvom stručnog trenera pripremaju za način ispitivanja certifikacijskog ispita.
Seminar je osmišljen u skladu s zahtjevima Axelos-a (službeni akrediter za ITIL) i polaganje pripadnog ispita donosi 3 boda u ITIL certifikacijskoj shemi.
Seminar je namijenjen…
Seminar je namijenjen svima koje žele steći znanje o ITIL preporukama vezano uz tranziciju usluga tj. svima onima koji su odgovorni za evaluaciju, validaciju i uvođenje usluga u produkcijsku okolinu kao i vođenje promjena.
Sadržaj seminara
Uvod u Service Transition (osnove, ciljevi i smjernice)
Procesi, funkcije i uloge u Service Transition-u: Change Management, Service Asset and Configuration Management, Release and Deployment Management, Knovledge Manegement, Transition Planning and Support, Evaluation, Service Validation and Testing
Planiranje, implementacija, podrška i poboljšavanje procesa Service Transition-a
Aktivnosti vezane uz Service Transition
Organizacija Service Transition-a
Zahtjevi vezano uz tehnologiju i alate za Service Transition
Izazovi, kritični faktori uspjeha i rizici
više o sadržaju seminara: Service Transition Certificate syllabus
Preduvjeti
ITIL v3 Foundation/ ITILv2-v3 Foundation Bridge certifikat ( u prijavi za seminar potrebno je navesti broj certifikata)
Znanje engleskog jezika
Iako nije uvjet, poželjno je bar dvije godine radnog iskustva u IT-u.
Certifikacijski ispit
Ispit: Ispit se sastoji od 8 kompleksnih multiple-choice pitanja baziranih na Case Study-u. Vrijeme predviđeno za riješavanje ispita je 90min odnosno 120 min i korištenje riječnika ako engleski nije materinji jezik. Nije dopušteno korištenje i konzultiranje literature. Za prolaz je potrebno minimalno 70%.
Certifikat i bodovi: Kandidati koji uspješno polože certifikacijski ispit dobivaju međunarodno priznati certifikat te 3 boda u ITIL® kvalifikacijskoj shemi.
Naši ITIL Posteri ( free download)