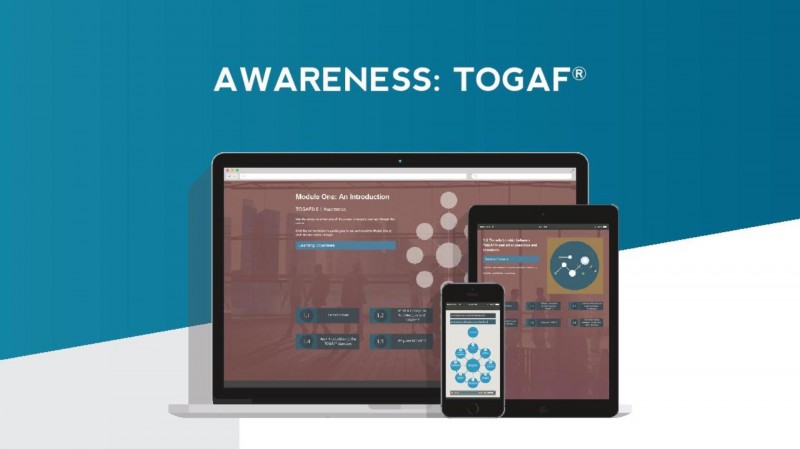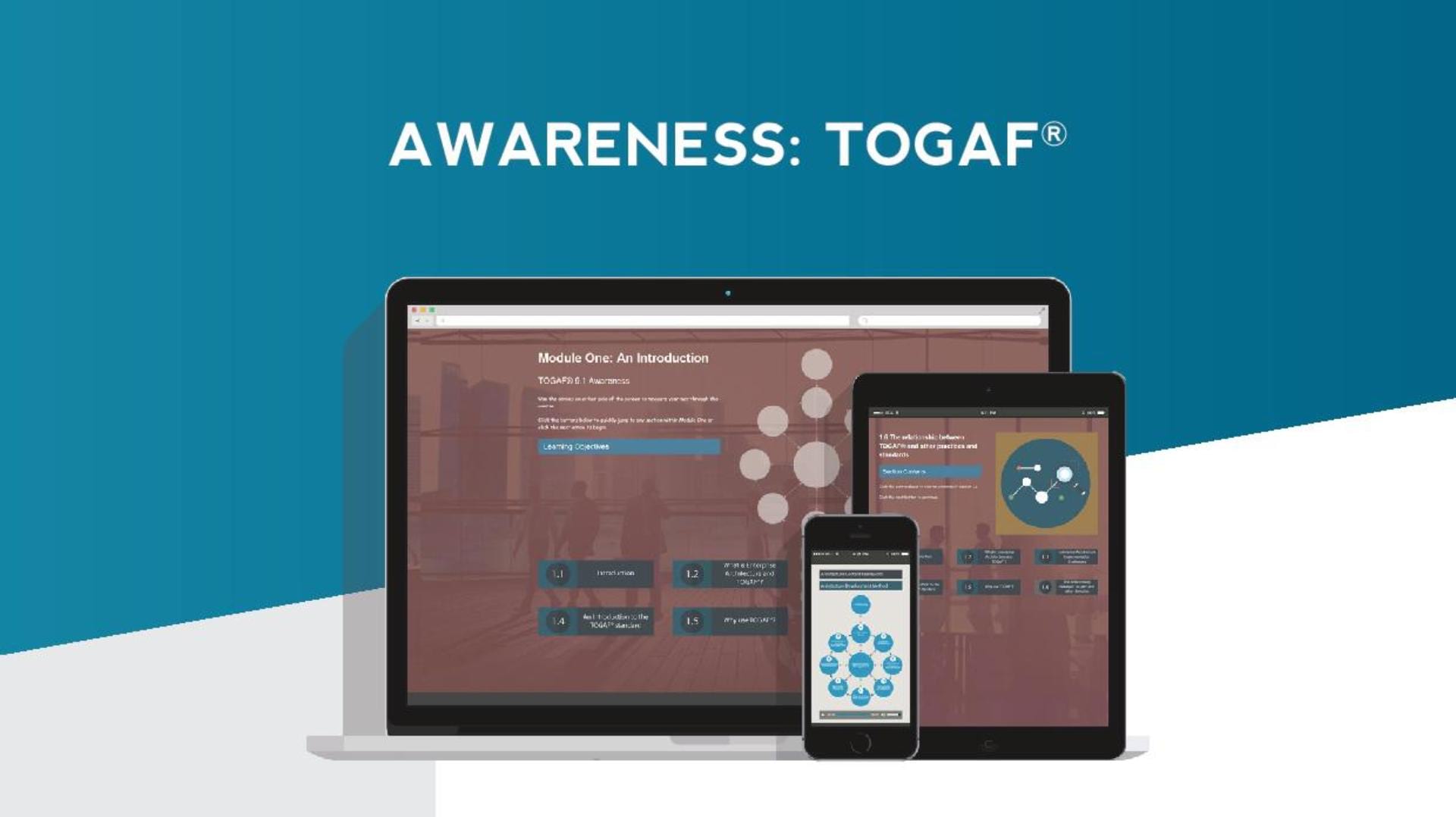 TOGAF 9.2 edukacija i certifikacija
TOGAF Awareness
Our TOGAF Awareness course is designed to equip you with all the need-to-know knowledge about The Open Group's TOGAF standard.
The course will introduce you to TOGAF, including its content, context and processes, as well as the competitive advantages it can offer. The potential benefits of TOGAF are huge, but you do not have to be a certified practitioner, decision-maker or major stakeholder to be aware of what TOGAF enterprise architecture can do for a business.
Studying TOGAF is a must for anyone wishing to pursue a career in enterprise architecture.
Key information about this course:
Price: 119 € + VAT
Introduce yourself or your team to the TOGAF standard
Show the value of TOGAF to potential decision-makers or stakeholders
6 hours of course material
Quizzes and revision modules
Compatible with all devices
Instant 6 months access
This course is perfect for anyone who wants to gain a basic understanding of TOGAF, learn how to 'sell' TOGAF within an organization, or simply learn more about TOGAF before committing to a full TOGAF 9.2 Foundation or TOGAF 9.2 Certification course and examination.
The Open Group TOGAF Standard Version 9.2 is focused on designing, planning, implementing, and governing enterprise information technology architecture.
TOGAF takes a high-level approach to design. It is typically structured over four levels: Business, Application, Data, and Technology. It relies heavily on modularization, standardization and the use of proven technologies, products and frameworks.
This course is split into four modules that provide a solid introduction to the TOGAF standard. Completing this course will make you aware, confident and informed about exactly what the TOGAF standard is, how it works, what its background is and what it can do for you and your organization.
This course is perfect for you if…
You are in a role which requires you to understand TOGAF, its content, context, processes and benefits but does not require you to become a certified practitioner
You have a group of sponsors, decision-makers or stakeholders that need to be made aware of the value and benefits of enterprise architecture and/or TOGAF
You need to 'sell' TOGAF internally within your organization
You want to know more about the TOGAF standard before committing to a full TOGAF 9 Foundation or TOGAF 9 Certified course and examination
Termini seminara i radionica
Katalog / Cjenik seminara i radionica
Prijava seminara i radionica